Newly Found 1988 Donruss Rookie Cards
An Orlando Sentinel reporter recently discovered some new 1988 Donruss baseball cards.
Chris Olds has found cards of Rick Vaughn, Willie Mays Hayes, Pedro Cerrano, Jake Taylor, Lou Brown, Roger Dorn, Harry Doyle, Ed Harris, and Jobu. Names sound familiar?
That's right, they are the guys from the Major League movies.
Olds used the photo editing program at the Sentinel to make these customs cards to use in the paper and on their website.
Olds does want collectors to know that these cards are "100% fake baseball cards" but he does believe if a company were to get licensing to produce cards of these players, the set would do very well.
I have to agree because in Cleveland, fans already wear Rick Vaughn jerseys (which command almost $50 on eBay at times). I have never seen a Willie Mays Hayes jersey, but I can only imagine how well that would sell.
Just think if there were certified autograph cards of these guys on the market.
Here is the complete team set.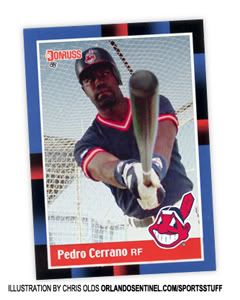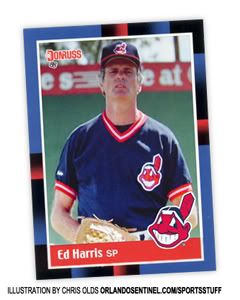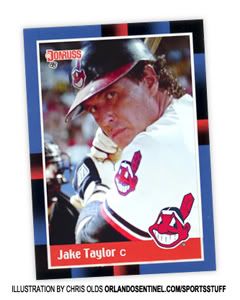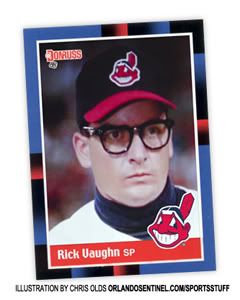 And the set's headliner…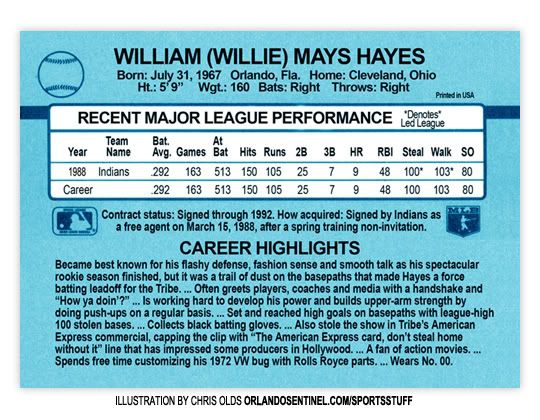 No trackbacks yet.
about 7 years ago - No comments
A miscellaneous collector's dream, this product mixes sports cards , Hollywood star cards and historic event cards.  The Americana brand used to be released under the Donruss banner but as Panini bought out Donruss in March 2009, it is not surprising to see them re-brand the release.  While Donruss Americana use to contain 4 packs…