What's So Unappealing About the WNBA?
By Nathan Loewy aka garnett_21
Basketball is a very popular sport in the United States. Fans of the game have many choices to watch, whether you prefer professional or college, in all months of the year. You can find games from the NBA, the National Basketball Developmental League (NBDL), NCAA college basketball, and even some high school basketball, all on a number of different TV channels or streaming online, in about nine months out of the year. But, there is one league that does not get the recognition it deserves, and it is played during those three other months of the year – the WNBA.
The WNBA was incorporated in 1996, with its first game played in 1997. Seasons run from June to September, with the playoffs played in September and October. The league currently has 13 teams, and each team plays 34 games a season. Most of the rules are the same or very similar to NBA rules, but the WNBA has a much smaller fan base. That is one thing that I don't understand. My thought is if you are a fan of professional basketball, it shouldn't matter whether professional men or professional women are playing, as it's still basketball being played. Regardless of that, there are several misconceptions about the WNBA that I will attempt to disprove.
Could the lack of a fan base be due to the scoring averages? Definitely not. If that's a reason for people deciding not to tune in to a game, then they need to watch one! The Phoenix Mercury scored the most points per game in the history of the WNBA, averaging 92.8 points per 40-minute game in the 2009 season. That's higher than the NBA-leading Phoenix Suns scoring average of 109.4 points per 48-minute game in the 2008-2009 season. If you convert those averages to points per minute, the Mercury scored 2.32 points per minute, compared to the Suns 2.28 points per minute. Yes, a WNBA team scores more than any team in the NBA. So, that basically eliminates a lack of scoring as a deterrent.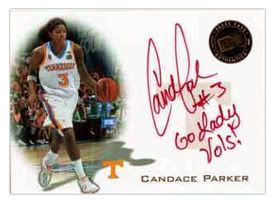 Could it be the lack of flashy plays? Possibly, because the WNBA players don't show off as much as their NBA counterparts. But again, if you think the WNBA doesn't have any flashy plays, you definitely need to watch a game! Sure, there aren't the 360-degree dunks, or alley-oop passes, but who says that passing and layups can't be flashy? Look to Steve Nash and Chris Paul for examples of that. Moreover, passing and layups get back to the fundamentals of the game, which are essential to basketball. You can't have a game of all dunks – that would become quite boring. Plus, there are a few players in the WNBA who do dunk – Candace Parker of the Los Angeles Sparks threw down two dunks during her rookie season in 2008! So, I don't believe that this would be a real reason for not watching the WNBA. This would be more of an excuse for someone who has predetermined thoughts about it prior to even experiencing it.
Another aspect that surprises me about the lack of fans is the ticket prices. You can go to a WNBA game, in the lower level, for less than $20 in most cases. The Minnesota Lynx recently had meal deals, in which you would get a few concessions along with a lower level ticket for $13! Yes, that is cheaper than most upper-level tickets at any NBA arena. The reason behind cheaper tickets is the WNBA's salary cap is less than $1 million. For 2009, the cap stood at $803,000, with the maximum salary for any player for a season standing at $99,500. This allows the WNBA to be more family-oriented and kid friendly, but games rarely, if ever, sell out, and most games' attendance reaches less than half their capacity.
So before you say, "No, I don't want to watch it," or "No, I don't like it," give it a chance! Watch it again or for your first time! I would bet that you will enjoy it.
| | | |
| --- | --- | --- |
| | Print article | This entry was posted by ISO NJ 30 G on September 28, 2009 at 7:33 pm, and is filed under Uncategorized. Follow any responses to this post through RSS 2.0. You can skip to the end and leave a response. Pinging is currently not allowed. |