More Activity
No More Results
No Recent Activity
About JMessick86
Basic Information
About JMessick86
Country Flag:

usa
Biography:

I'm a 5 year USMC Veteran, married with 2 children.
Interests:

Watching football and collecting cards
Occupation:

College Student
Favorite Players/Athletes:

Larry Fitzgerald, A.J. Green, Robert Griffin III, Percy Harvin, Joe Haden, Aaron Hernandez, Ryan Tannehill, Tim Tebow, LaDainian Tomlinson, and a few others.
Transferred Feedback:

Beckett(199)
What sport do you collect?:

Football
Years Collecting:

15+
Favorite Card:

It's a tie between my Walter Payton Topps RC and my LaDainian Tomlinson Playoff Contenders Auto RC
Social Networks
Ebay:

jmessick_86
Signature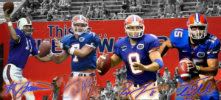 http://s275.photobucket.com/albums/j...Football%20FT/
If you want to pay/trade at eBay pricing go to eBay.
Statistics
Total Posts
Total Posts

518
Posts Per Day

0.15
Currency
SCF Rewards
General Information
Last Activity

10-04-2020

09:59 PM
Join Date

02-19-2012
Referrer
Product Reviews & Ratings
1

Friend

Showing Friends 1 to 1 of 1
iTrader Profile
Recent Ratings

Past
Month
Past
6 Months
Past
12 Months
0
0
0
0
0
0
0
0
0
Recent Trades
Recent Trade List (shows last 30 days)